Joe Bruce McKee was born in 1917 on a farm in Nolan, Texas. In World War II, he served overseas as a meteorologist in the Army Air Corps. After 12 years of service to his country, MSG McKee left the military to earn a Mechanical Engineering degree.
In 1963 Mr. McKee moved his family to Huntsville, Alabama, where he worked for the Army designing missile systems. In his free time he stayed busy tinkering and building. Soon his projects' left-over materials had become a problem as he sought a safe, dry place to store them. He rightly assumed he was not alone with this problem and that others might also have a real need for additional storage space. So he built Madison County's first self-service storage facility. His idea was so successful that he eventually expanded to three locations.
While Mr. McKee could often be seen happily supervising the addition of new self storage buildings, his wife ran the day-to-day affairs of the office. Customers often saw her working in the office (even throughout her seventies), helping customers, or cleaning the premises. They spoke glowingly about her cheerfulness and concern, and some of her loyal customers remain today. In 2002 Joe Bruce McKee died at age 85. He was a big man with a big heart and big ideas, and was known as a kind and generous man.
Prior to his death, Mr. McKee divided his facilities among his children, giving the Governor's West location to his daughter, Diane; and thus Best Mini Storage came into existence. Many days Diane, her husband, or son will be working the facility, maintaining the family tradition of concern for the customer. Like her mother, Diane enjoys talking with our special friends and also can often be seen tidying up the premises.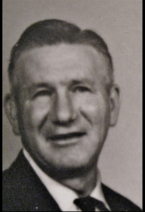 You are the most important visitor on our premises!
You are not an interruption--you are our purpose for being here!
We are not doing you a favor by seeing you.
You are doing us a favor by giving us an opportunity serve you!
Best Mini Storage